| | |
| --- | --- |
| Posted on January 1, 2019 at 12:50 AM | |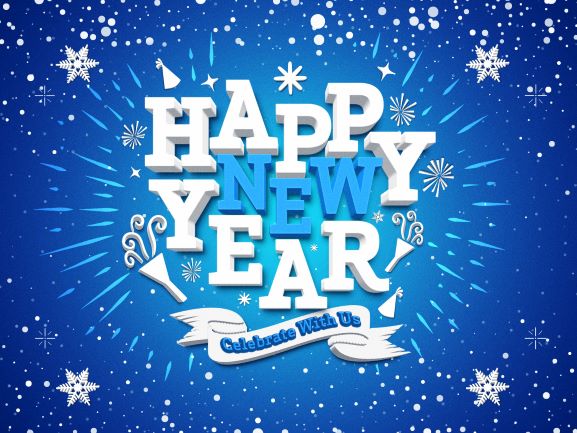 Greetings,
As each of us looks towards 2019 I want to offer you some practical ideas for Going forward Following Jesus.
First, let me encourage you to make a commitment to corporate worship. Sunday mornings at 11:00 AM is when United Baptist Church meets to worship God as a family. Corporate worship has been an essential part of our faith since the beginnings of the Christian church and as we worship together there are aspects of your spiritual development that are matured only in this time with each other. Make no mistake that all of the power of the world will strive to keep you from gathering to worship together but as we move towards 2019 let me encourage you to prepare to follow Jesus by making the commitment now to be present in corporate worship.
Second, let me encourage you to spend time reading the Bible. The Bible is the Word of God. The Bible is truth without any mixture of error. The Bible is God's revelation of himself to his creation and from the Bible comes the image of the true God that cannot be found anywhere else. Commit yourself to reading the Bible daily. Commit yourself to reading the Bible daily with your family. Follow the daily reading plan that is in the bulletin, find a reading plan online, or check out your Bible and see if there is a reading plan in it. No matter what you choose, allow the power of God's word to penetrate your life and to mold you and shape you in your daily walk with Him.
Third, commit yourself to prayer daily. Pray to God and thank him for what he has done, praise God for who he has revealed himself to be, bring to God the cares and concerns of your life, and confess to God your faults and your failings. Pray with your family. Pray for your family. Pray with your church and pray for your church. Make the commitment though to pray.
Fourth, make a personal commitment to be part of a small group Bible study. God has not called you to a life of private devotion to him alone, but rather he has called you to share your life with other believers in community. Small group Bible studies are a key environment for building and maintaining this community with each other. Whether you attend Sunday school at 9:45 AM on Sunday mornings, Wednesday night Bible study at 7:00 PM, one of the youth Bible studies throughout the week, the Ladies Bible study every other Tuesday night at 7:00 PM, or the men's Bible study Thursday nights at 6:30 PM, make a commitment to be involved and engaged in a small group Bible study. Make the commitment to have your family involved and engaged in small group Bible study. There will be no shortage of matters that will rise up to fill your calendar and your life. Making the commitment now provides you with the opportunity and the anchor for you to grow in your knowledge of who God is and what he has done as you also grow in relationship with others in your church.
Fifth, determine to pray daily for the salvation of one lost person in your circle of influence. As you look around your life God has placed people who do not yet know him in connection with you. Pray daily for that person to know God through his Son the Lord Jesus Christ.
Sixth, prepare your finances for work of the Lord's kingdom. Money truly talks and it says "Bye, bye" when you are not clear in your budgeting priorities. Look towards the coming year as an opportunity to be disciplined and faithful in your giving to the work of the kingdom through your local church and through the opportunities that the Lord provides for you personally to be a channel of his financial provision to others.
Finally seventh, commit to saying "Yes" to your savior. As opportunities arise for you to use the gifts and talents that God has placed within your life, be prepared to say "Yes." Guard your calendar, set your priorities, and allow wiggle room around who you are and what you do so that when the Lord Jesus calls for you to be of service you are prepared to say "Yes".
2019 is before us. We have never been closer to the return of our savior and our king than we are today. As we approach the days ahead let us make a fresh and a new commitment to the person and work of the Lord Jesus Christ in us and through us as we go forward and follow Jesus Christ.
God bless
Categories: Holidays, Discipleship, Spiritual Growth